From a design project to a reality for life
Concrete strategies aimed at making production increasingly sustainable, respecting environmental resources and people. To offer a certified product which has little impact as possible on natural ecosystem. That are the Stosa Corporate culture.
AN AUTHENTIC EXPERIENCE
Because purchasing a Stosa kitchen is not just a matter of choosing furniture. It means signing up to a philosophy and a set of values that embrace the whole production chain, from raw materials sourcing to the product that enriches your home. Our experienced consultants will accompany you and satisfy your every request in terms of quality, taste and design, making you part of a virtuous process.
DESIGN AND QUALITY
Because the world changes, but your kitchen remains. Stosa products are made with the toughest, longest-lasting materials and state-of-the-art designs to suit today's lifestyles. 23 mm thick doors, guaranteed materials and partnerships with the most reliable brands of fittings and accessories ensure that your kitchen will continue to look great for many years to come.
CERTIFICATION AND WARRANTY
Because Stosa certifies its products and guarantees them for a whole 5 years. Stosa kitchens are designed and made exclusively in Italy, combining attention to detail and experienced craftsmanship with a long-term view of the product. An impressive list of certifications shows that Stosa kitchens are environmentally friendly and manufactured by a company that views continual innovation and research as key to keeping its promises.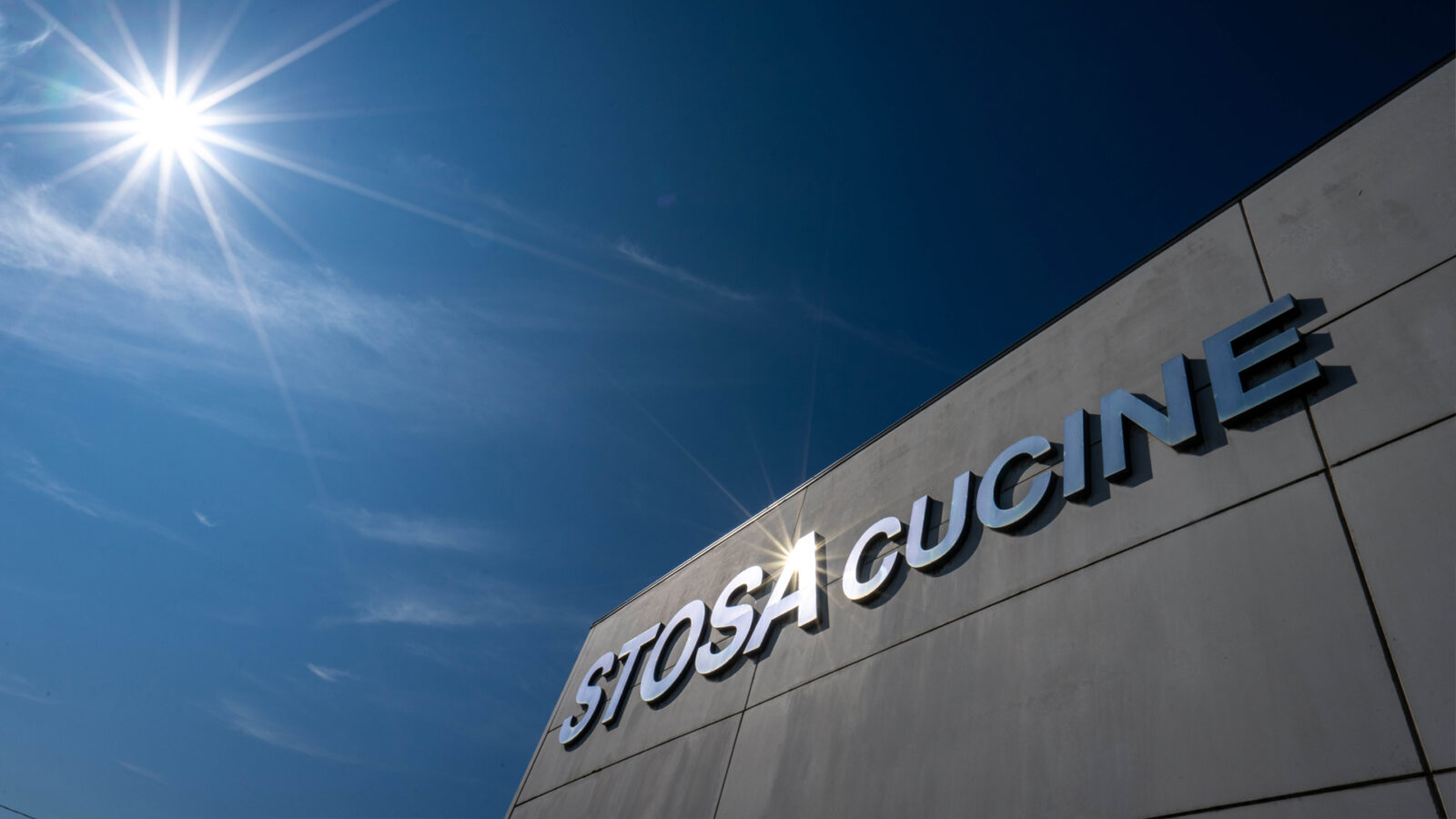 EXPERTISE
Because numbers are important: Stosa was formed in 1964. Since then, we have gained a level of expertise that few others in our sector can offer. Our work is driven by passion and a desire to offer a product that will fully satisfy the expectations of our customers. We have acquired unique expertise in over half a century of work, in which we have combined the intrinsic values of our company's DNA with a desire for continual innovation that embraces production, design, communication and customer relations.
RELIABILITY
Because Stosa Cucine is a family business. We approach our work and products with the genuine ethical values of a company united by authentic feelings. This translates into a genuine commitment to correctness in everything relating to our product, our communications, and our pre- and post-sale services. We give customers a high-value purchasing experience. Because within the Stosa product range you can even request FSC® certified kitchens. Because our company has progressively implemented practical strategies for making production more sustainable.
A sed a risusat luctus esta anibh rhoncus hendrerit blandit nam rutrum sitmiad hac. Cras a vestibulum a varius...
Stosa Cucine stores offer a valuable shopping experience.
From a project defined in every detail to an environment to be experienced in your own home.